By the election in 2016, I'd been an artist, activist, and writer at different chapters of my life. But when Cheetolini rolled up to the White House, I dropped everything I was doing to utilize all these skills for rather urgent anti-authoritarian purposes.
With so many people reeling in post-election disbelief, we needed achievable goals: not just to fight Cheetolini, but as a bulwark against helplessness and ennui. I reached into my years of activism and political studies and spat out ideas to friends to see what might inspire. The first one that stuck was an art collective with an eye toward direct response against the incoming administration's abhorrent policies.
I launched my first design Coq Bloq in December of 2016 as a fundraiser for NARAL, asked other artists and friends to make other designs about whatever causes they felt passionate about. I sold "Coq Bloq" on my socials and donated 400+ bucks to ProChoice America with the proceeds.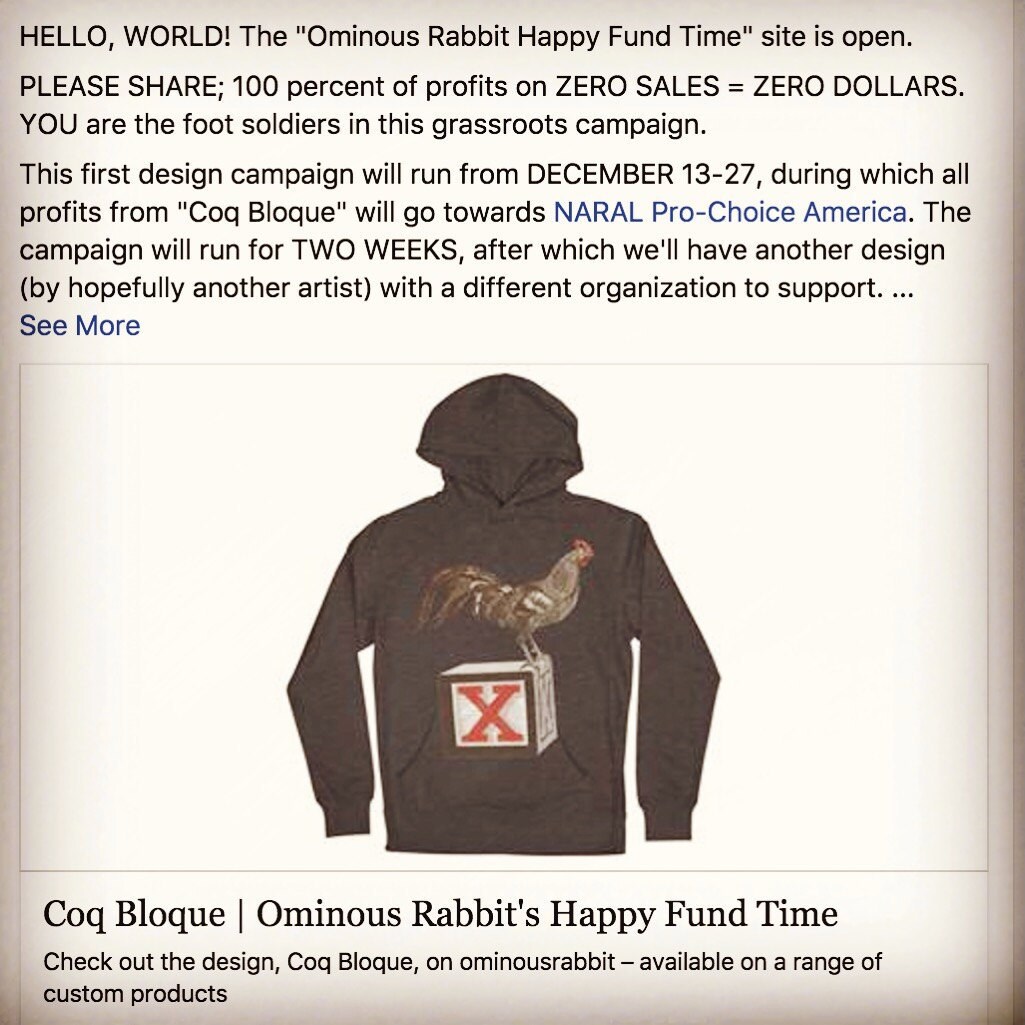 Originally, I envisioned less a business and more a pep rally; my goal was to inform and inspire people to act with the same urgency I felt. I made cheeky subversive designs, artists supplied others, and we began donating modestly to organizations with the proceeds. But over the years, the confluence of passion, panic and my uncanny ability to aggregate news and translate it, Rev Art grew from a fly-by-night brainstorm into an activist-inspired juggernaut.
The seed of Revolution Art Shop had germinated.
A Brief History of Feisty Cat
1984: Created a nuclear-non-proliferation group in junior high school with a badass acronym: STOP (Students Talking of Peace.)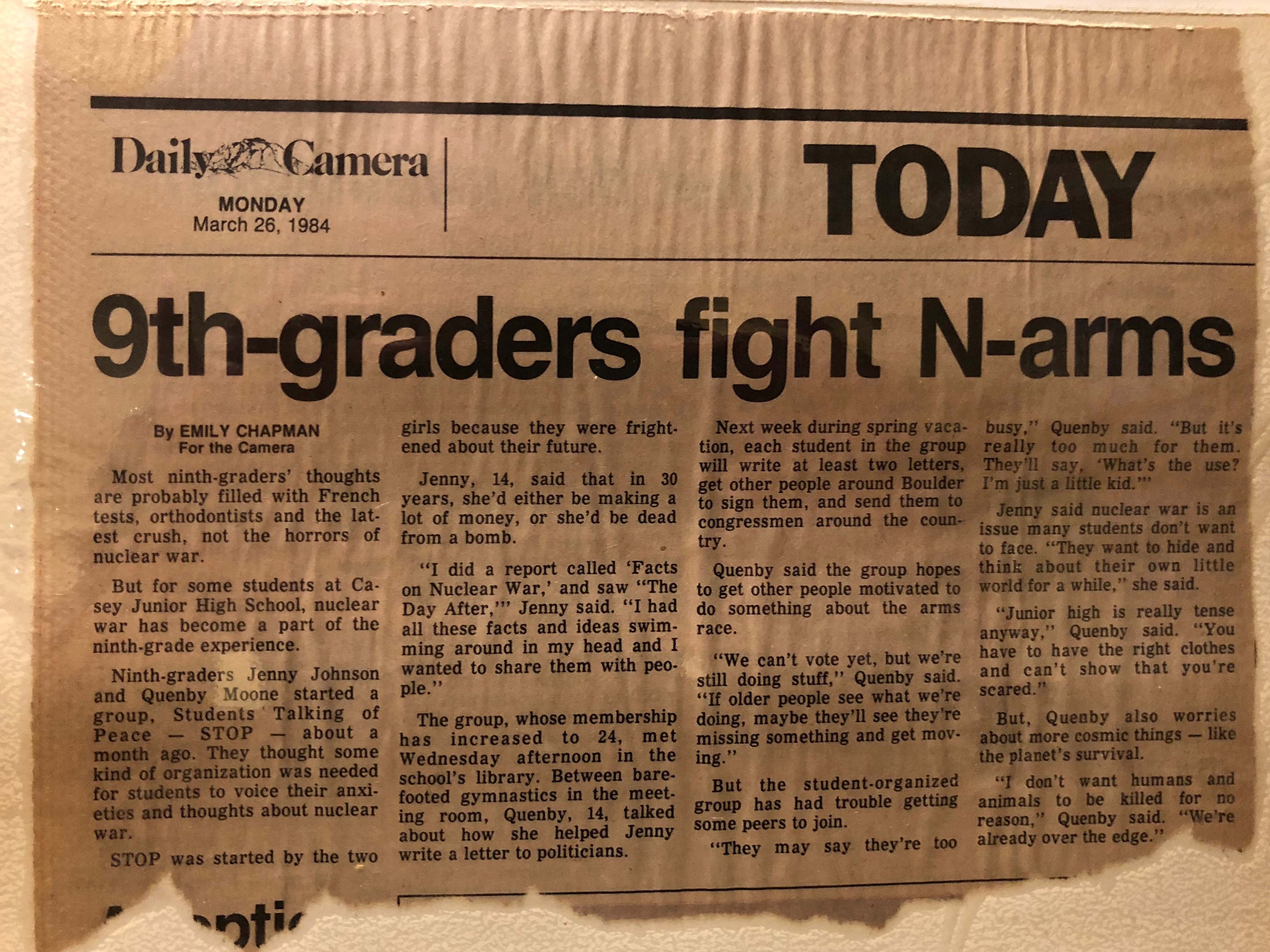 1984-2014: Lived a lot of lives.
2014: Started researching and writing a climate fiction book. Watched Ferguson explode.
Summer 2016: Wrote this in response to the absurd coup unfolding in Turkey: 

November 8, 2016: Watched the country lose its mind.
December 13, 2016: Launched my first design for the as-yet-unnamed collective.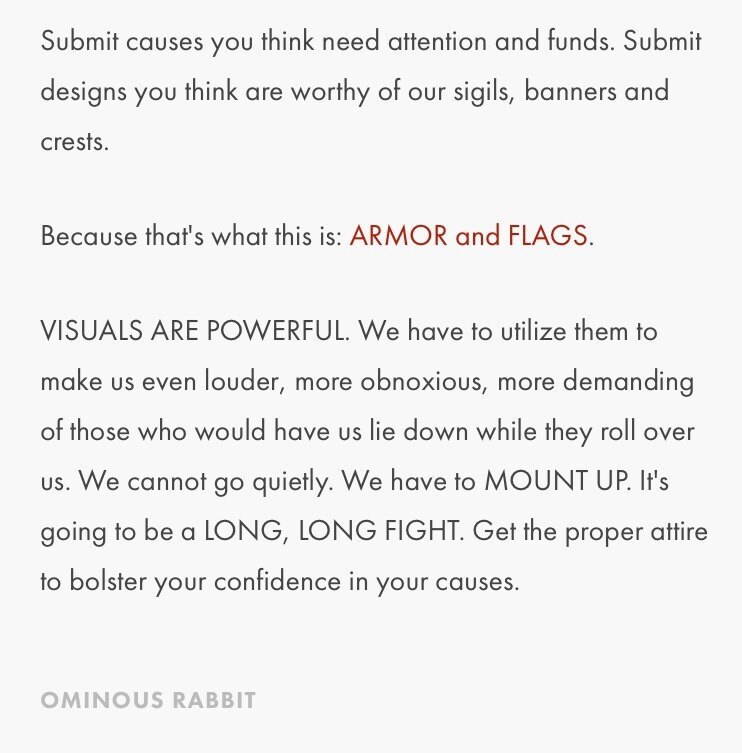 January 2017: Started newly-named Revolution Art Offensive with a few followers, a wicked sense of humor, and a tireless energy to save the country from itself. 
April 2017: Already had a stable of designs from myself and several other artists in the five months-young Revolution Art Offensive.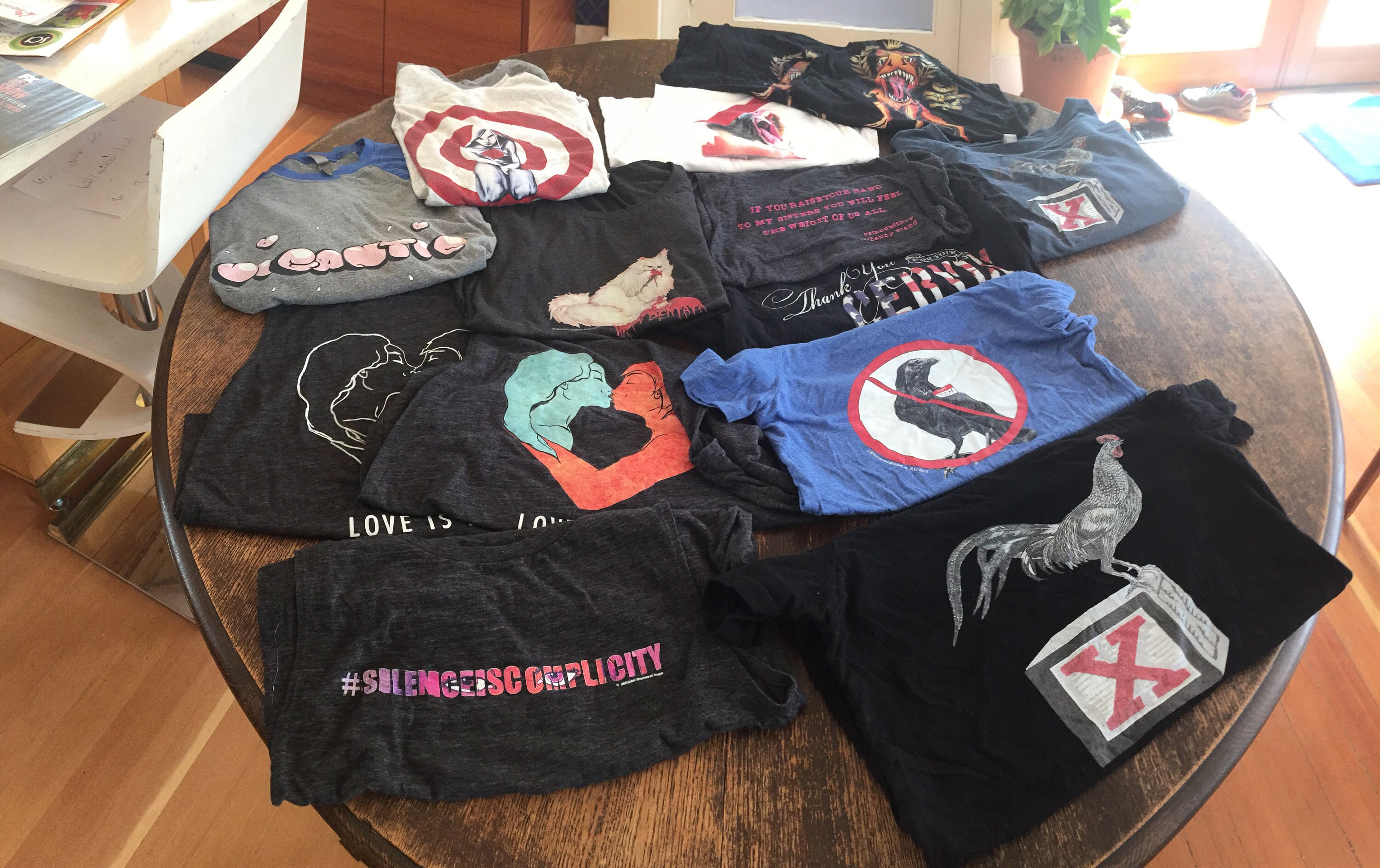 May 2017:  Delivered a poetry slam at a fundraiser for ProPublica on Mother's Day.
July 2017: Designed "Legislate the Penis." It would be years before it took off, but Texas and the Supreme Court ensured that it would find success.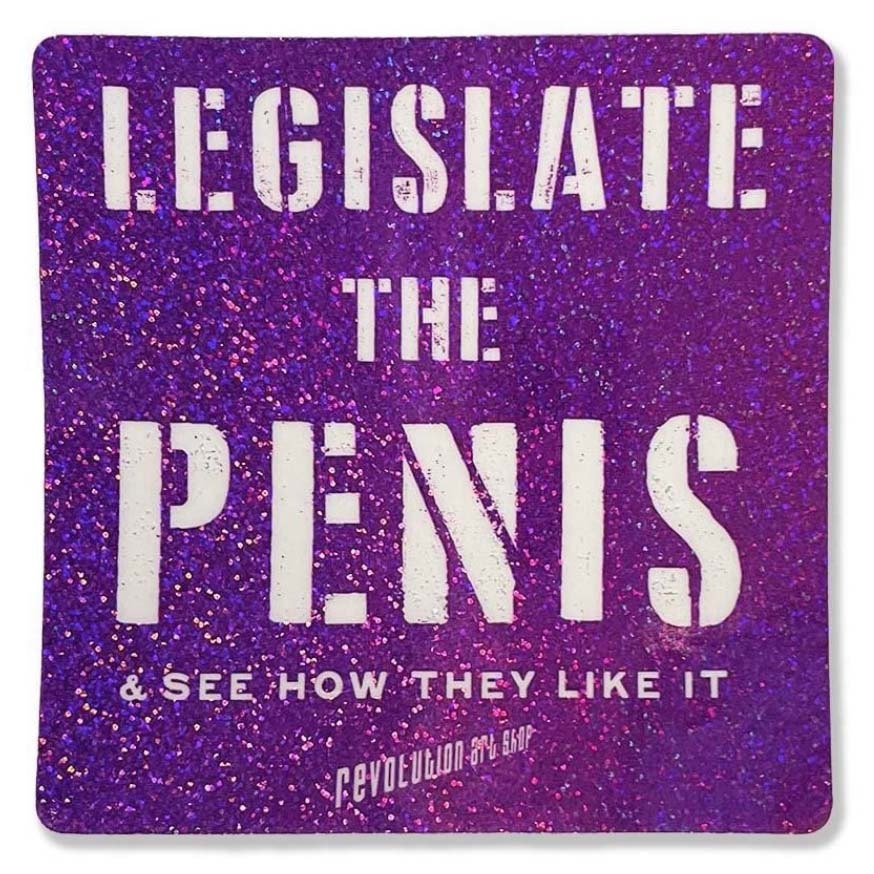 August 2017: Approached Benjamin Wittes of Lawfare on Twitter (a cold call if you will) to design merchandise for "The Order of the Baby Cannon."  He thought I was nuts until I shared the rough design with him. This was my first viral success.


Late 2017: Designed Baby Cannon challenge coin, a high personal watermark.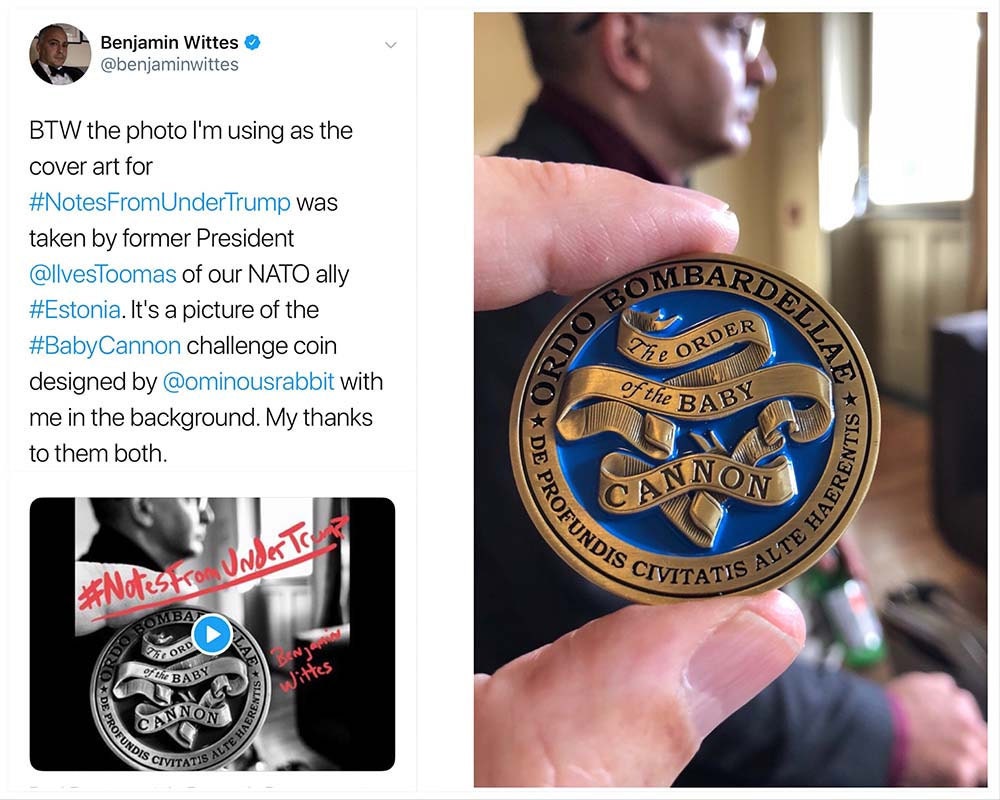 2017 designs included "Good Trouble;" "Tyranny Saurus Rex;"  "Thank You for Your Cervix;" "Antifascista Siempre" in at least five languages; "Scream" [a climate change design]; and my son's offering "No Jim Crow 2.0."
Early 2018: Prepared for the 2018 election with an entreaty to Flip the House.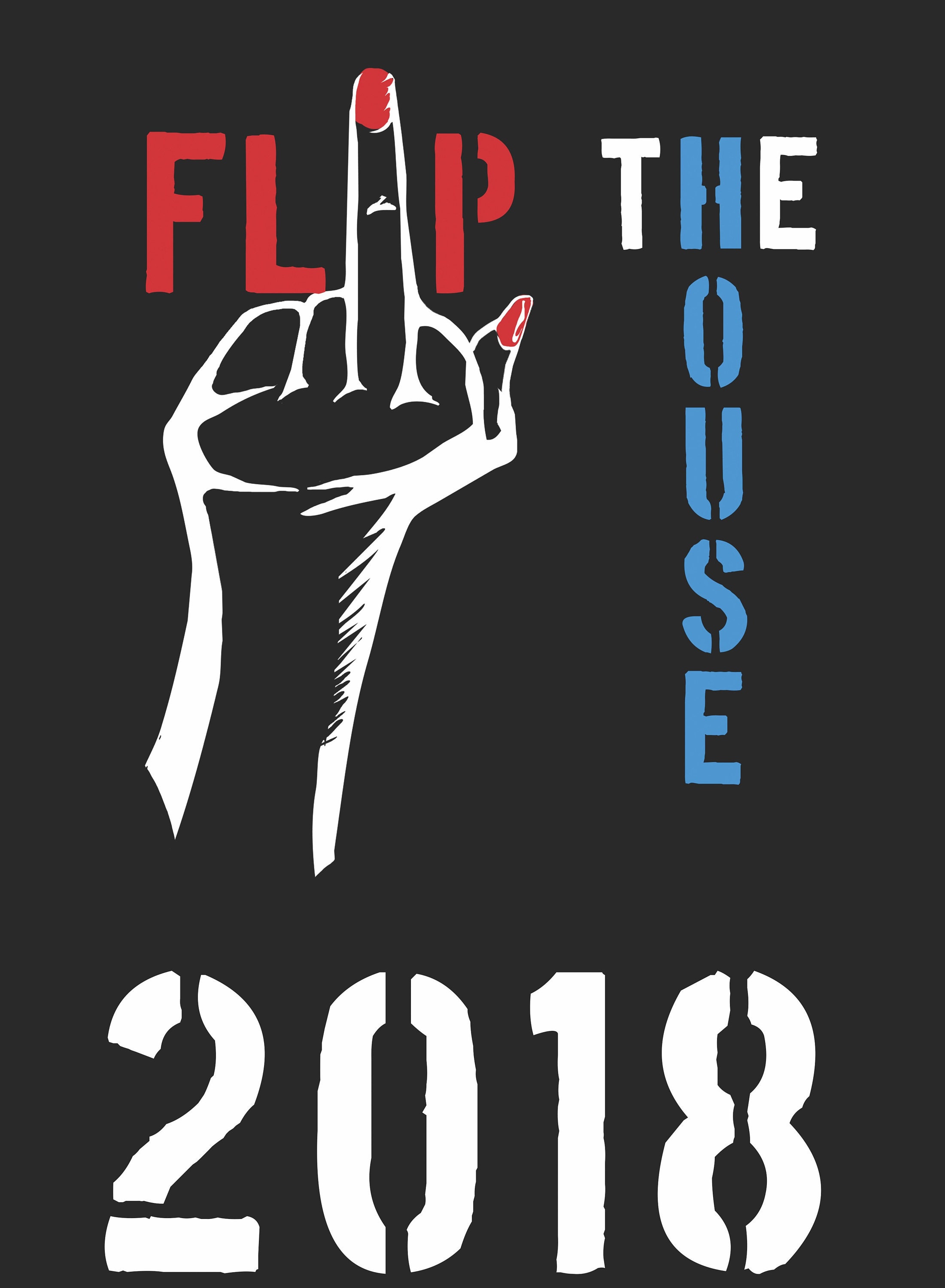 February 2018: Began designing the new brand identity for Lawfare.


November, 2018: Hit 6000 followers on our Instagram.
Designs from 2018 included: "Trash Panda Chic;" "Public Service Announcement;" Lawfare's online and offline identity; "2975" [a fundraiser for Puerto Rico], and "Believe Women" [Kavanaugh hearings].
Early 2019: RevArt began looking more like a real business after I gussied up our identity. We dropped "Offensive" in favor of "Shop."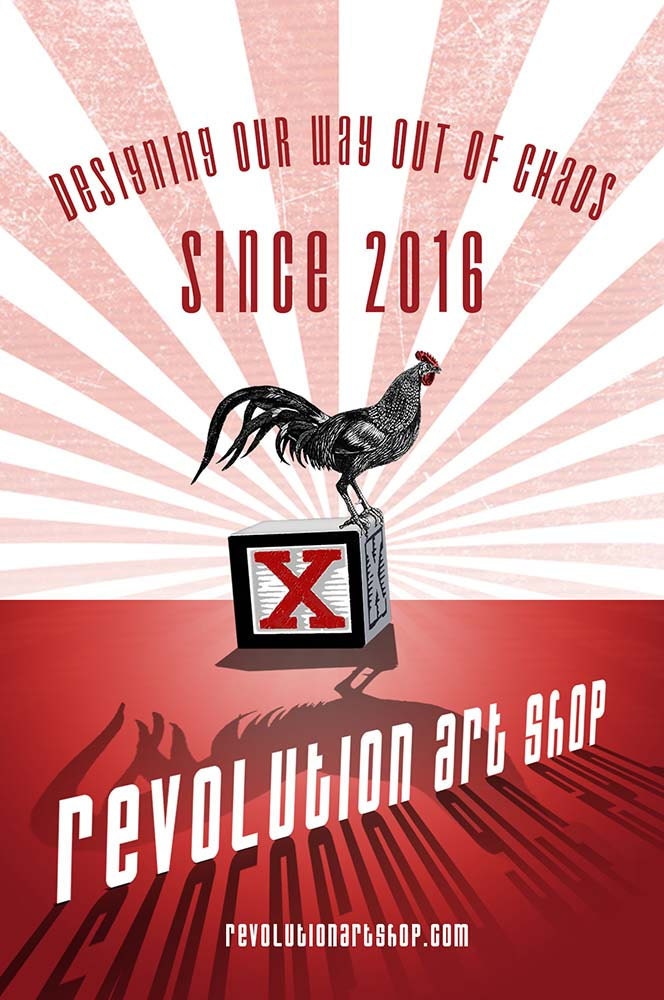 May 2019: Had our second–and enormous–viral success with Anne Lesniak's "Don't Tread on Me" uterus snake. Donated 10k to Planned Parenthood. Hired a lawyer to protect her design from rampant copyright theft. Was exhausted.
June 2019: Anne's design landed on the cover of Ms. Magazine.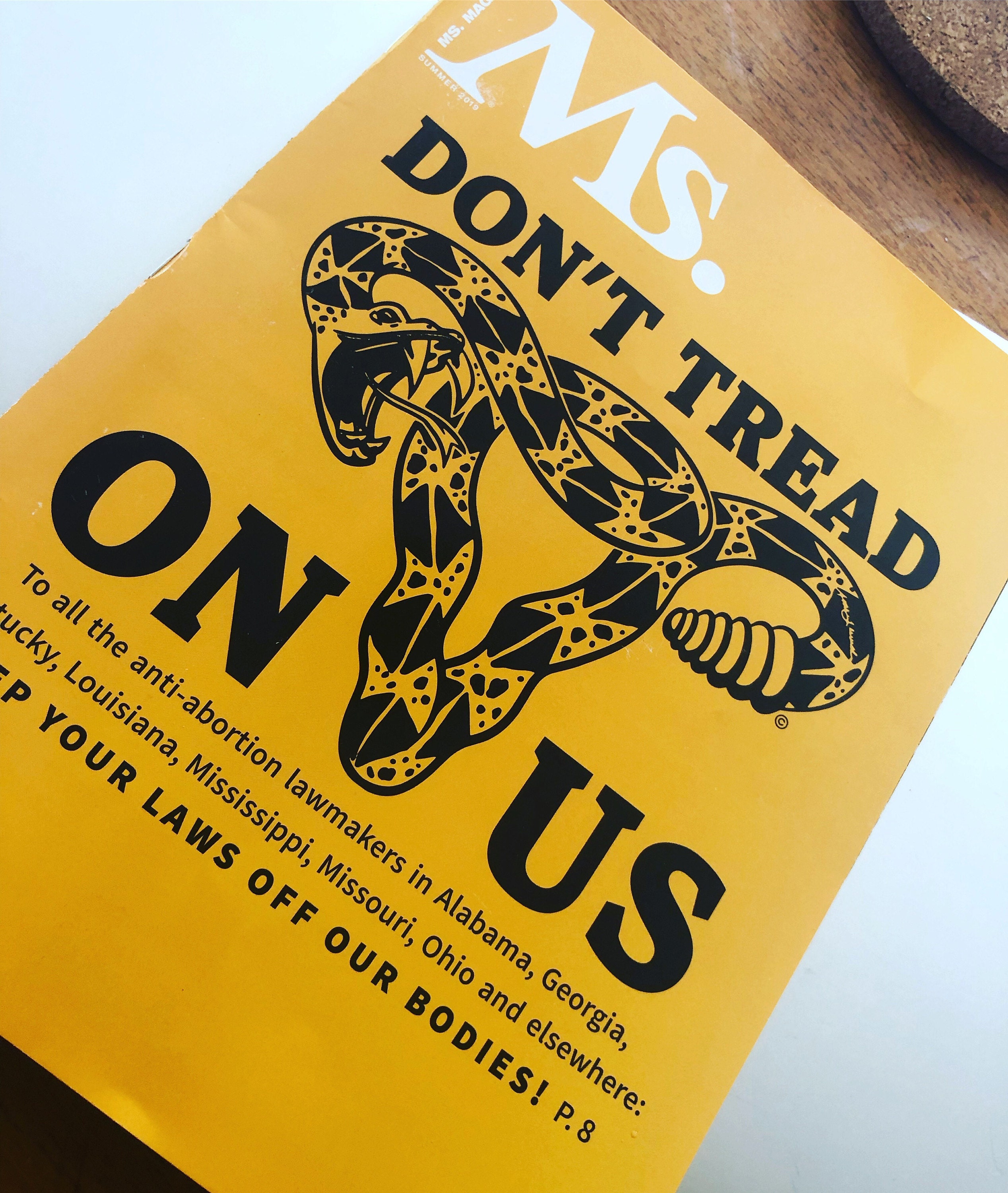 The rest of 2019 was a blur of impeachments, Twitter rants, growing pains from the viral success of "Don't Tread;" our third (!) retail website in less than two years, all of which I designed, set up and maintained.
Designs from 2019 included "Dracarys 2020;" "Oh, Deer. You Need a Throat Kick;" "No More Wire Hangers;" and "Baphocat."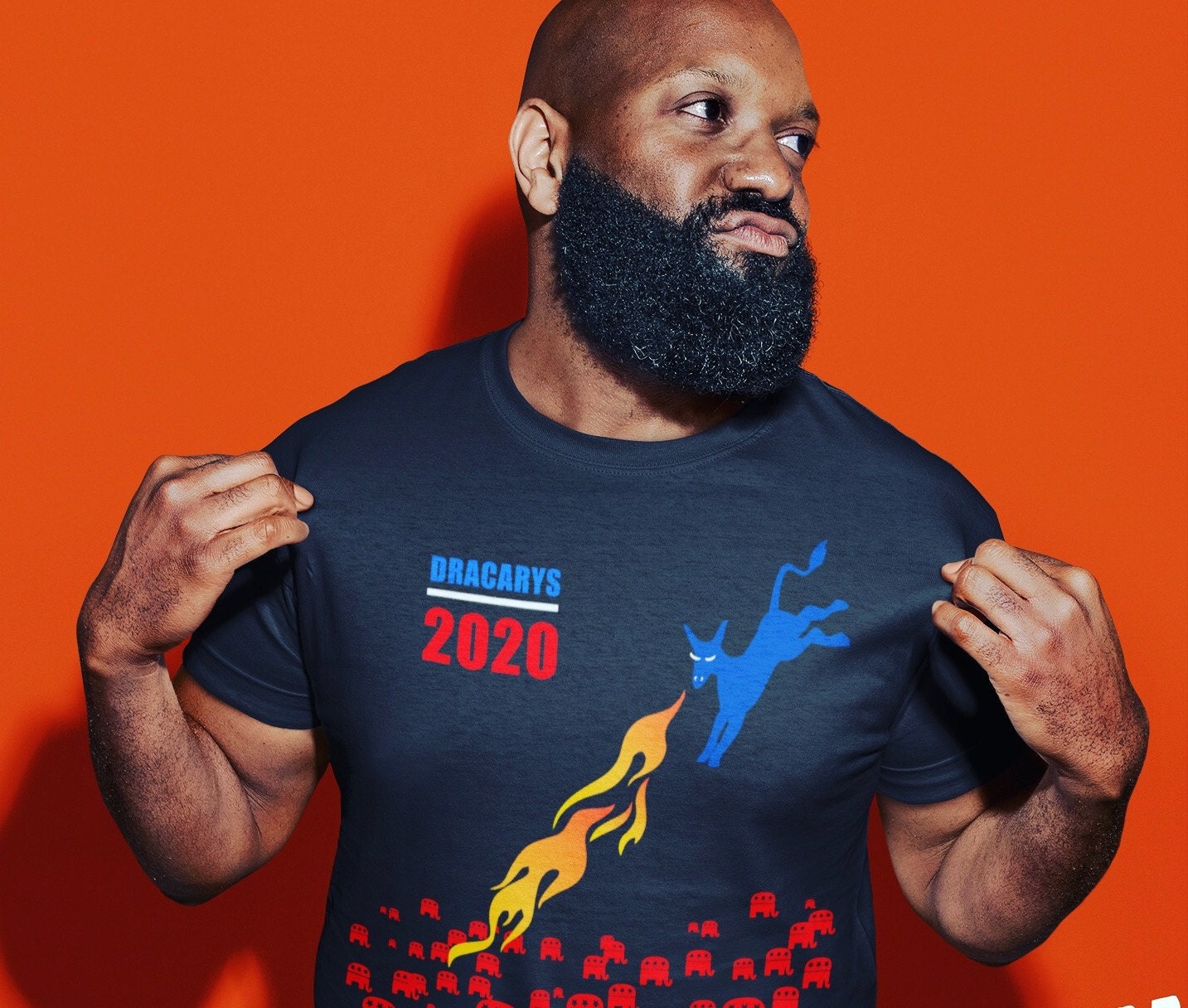 2020: Had a pandemic.
May 2020: George Floyd murdered. Country explodes.
July 2020: Watched Cheeto's DHS goon squad descend on my hometown. Along with local police, they scooped people off the streets in unmarked vans; terrorized residential neighborhoods; detonated flash bangs and tear gas, poisoning local groundwater and causing health issues across the city; met with Proud Boys; and surveilled the entire city with snoop planes and helicopters.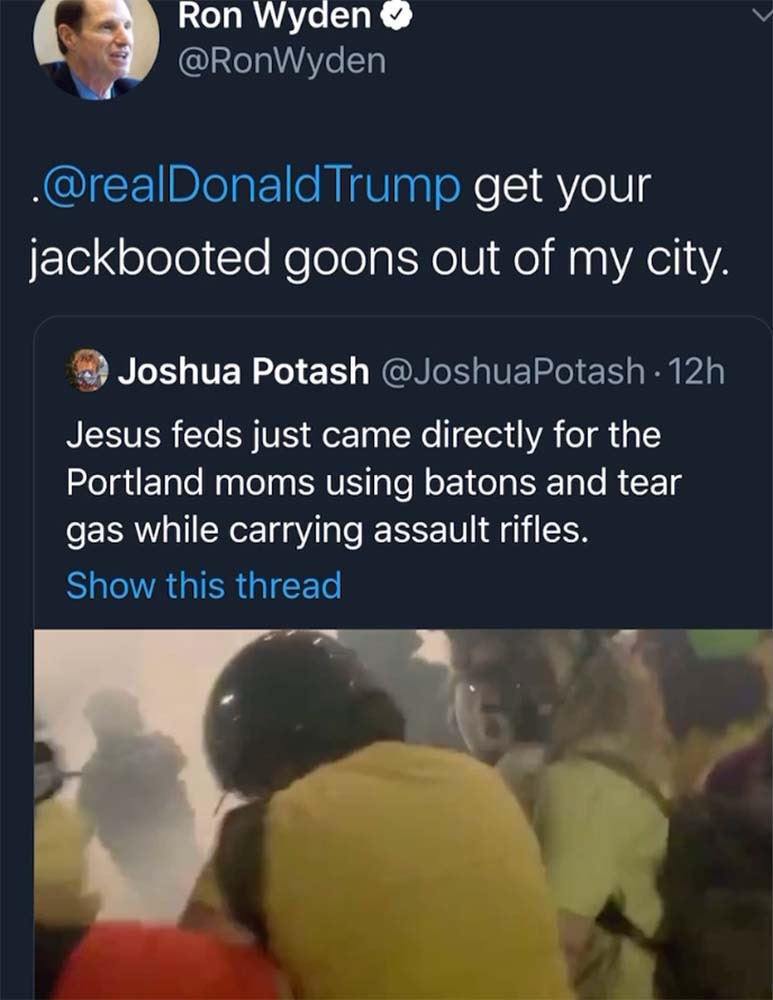 Designed "Auntifa: Aunties Against Fascism" (and the whole antifamily) in response. A timely hit that's proceeds went to local mutual aid group "Don't Shoot PDX."
August 2020: Finished the cover for Lawfare's "After Trump: Reconstructing the Presidency" by Bob Bauer and Jack Goldsmith. Designed a Lisa Page-inspired tote bag for Benjamin Wittes' pandemic podcast "In Lieu of Fun."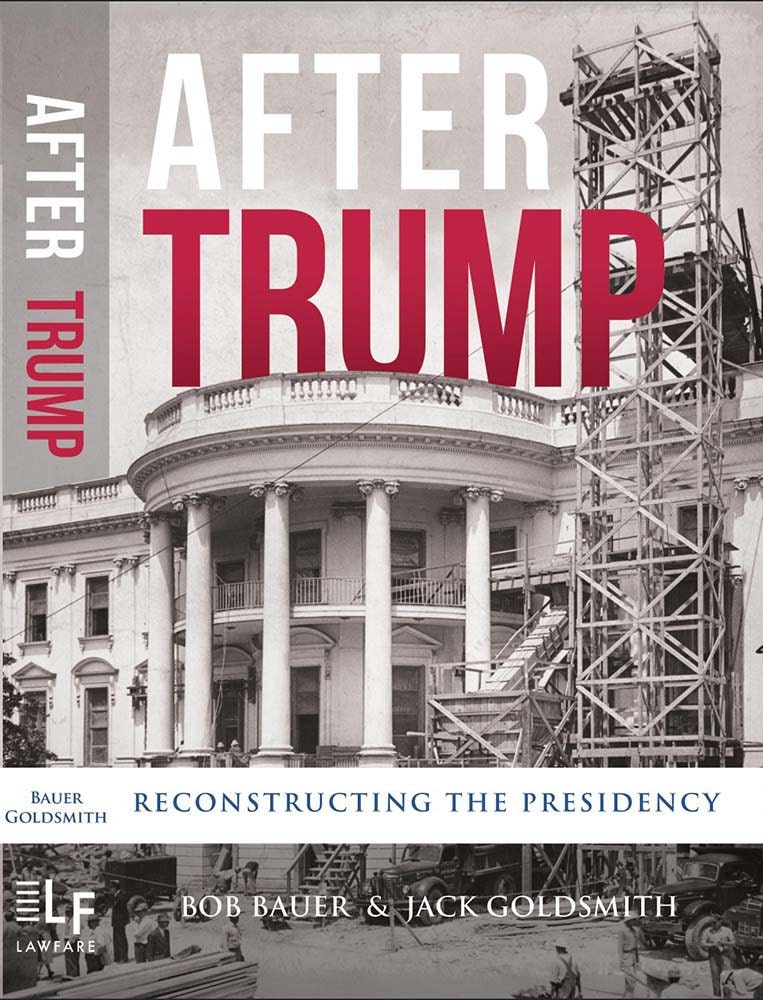 November 8, 2020: Launched a series of national park and historic monument posters called "Rudy's Last Stand" based on Rudy's final presser. Modest viral success; endless hilarity.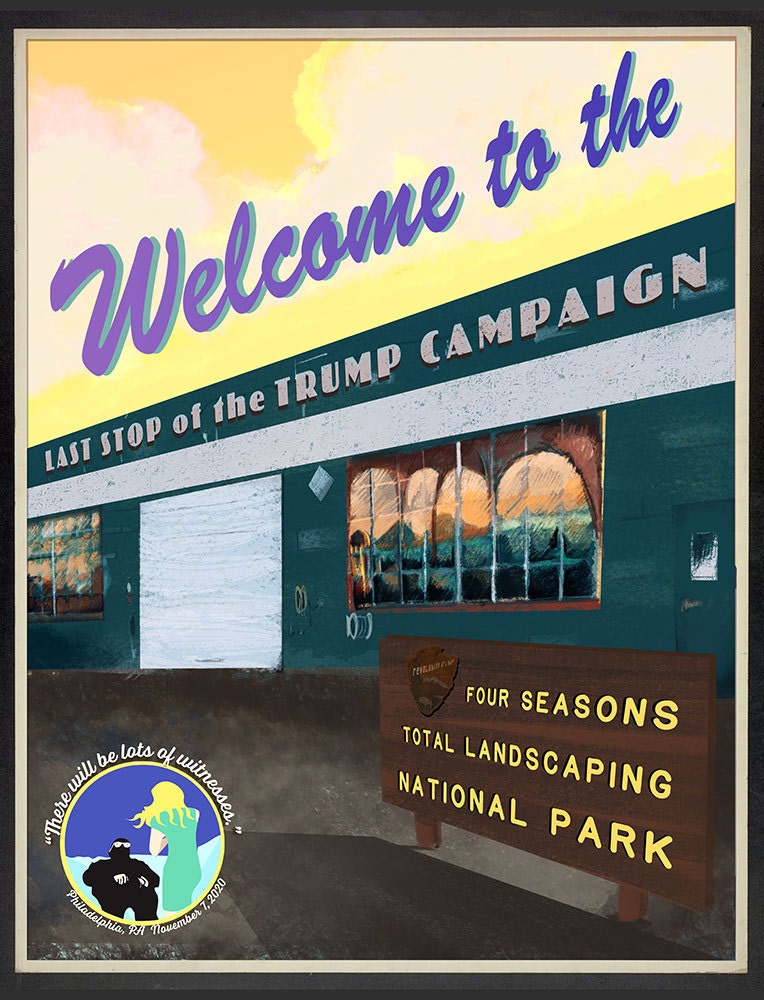 December 2020: Spent Christmas in the hospital--not with COVID, but with my mother who had a major medical event. Experienced post-apocalyptic horror in those empty hallways, with elves tacked on bulletin boards like victims of sadist torture, while a shuttered gift shop still had Easter decorations.
Jan 6, 2021: Quiet day. Nothing too eventful. See also: July, 2016. 

March, 2021: Launched "Kiss Me I'm Vaccinated" in honor of the Fauci Ouchie.
Simultaneously and ill-advisedly began major construction on our house where all three family members were trapped by the pandemic. Started to go insane.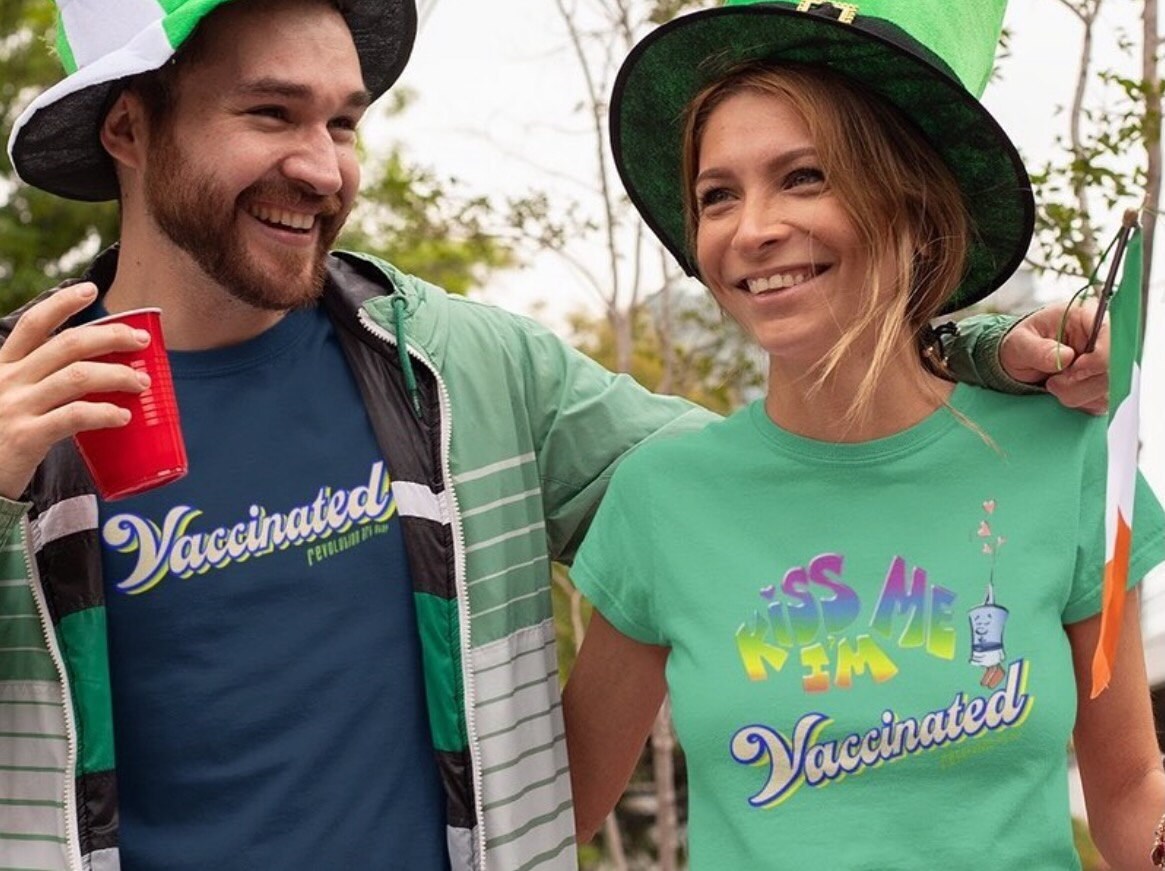 April, 2021: Started to move my mother into a new house. Prepped the sale of her old house and commenced two more construction projects in preparation. Tried to teach the word "downsizing" to my mother, to no effect.
June, 2021: Hit 18k followers on Instagram. Heat waves, the continuing pandemic, three construction projects, the stressful sale of my mom's townhouse and her Alzheimer's diagnosis cohered into one bleak summer.
August, 2021: Had no fucks left. Began working on "Our Lady of Zero Fucks."
Holidays, 2021: Our Lady of Zero Fucks: Viral Saint of the Season.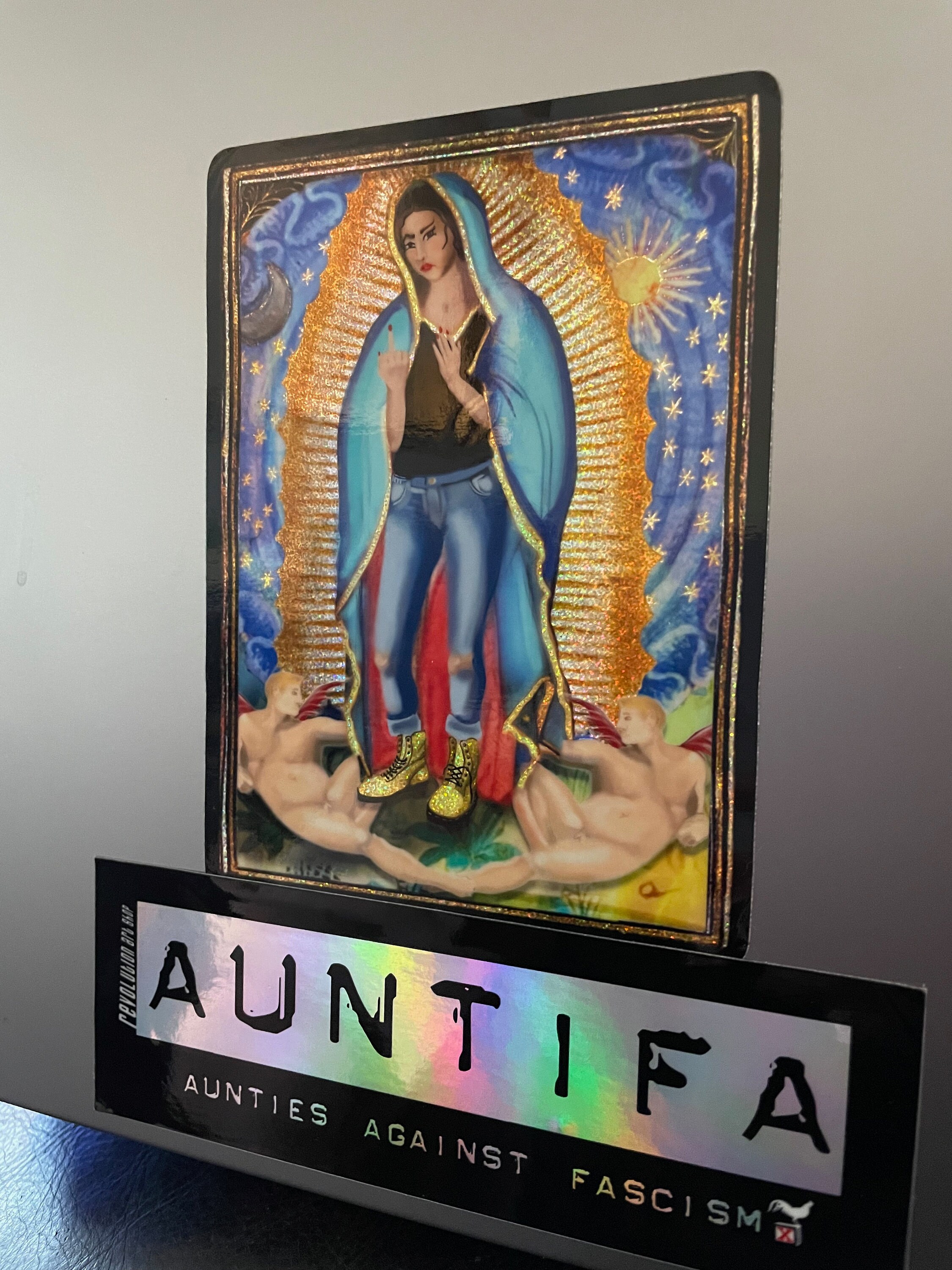 January, 2022: RevArt begins shutting down.
February 24, 2022: Russia commits to the greatest act of hubris of our time, save for Elon Musk burning 44 billion dollars in a trash pit. I design "Ghost of Kyiv" while watching hour after hour of coverage about the invasion.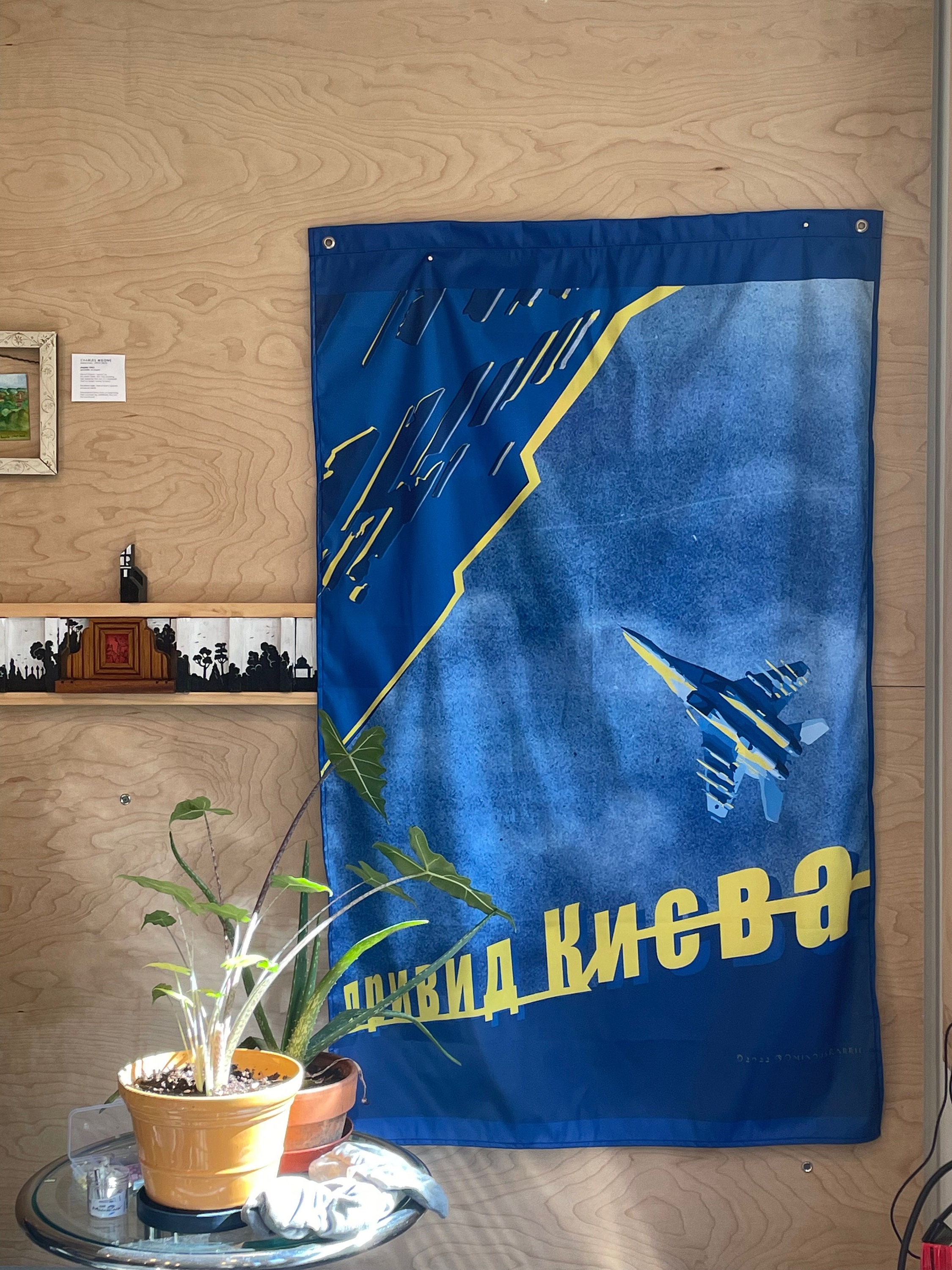 February 28, 2022: After 5 years of shit-stirring, fundraising, anti-authoritarian mischief, 22,000 followers, donating $33k+ to orgs large and small, and having sold over 11,000 products, RevArt closed.
April, 2022: You'd think I'd know better, but I couldn't stop myself from starting a new thing: Feisty Army was born!
Now-ish
I'm in a strange transitional moment--one which I imagine people around the world find themselves. After five years of uninterrupted mental and political intensity, my soul craves quiet. I find myself sitting silently, staring at nothing for long periods. News is painful to engage; I don't pathologically read every headline, listen to NPR. I no longer try to translate the news to a shocked country; the country is no longer shocked, and we know how terrible things are. I can't engage with these stories in the direct way that I had been for so long.
So I sit: injured by years of political abuse and after experiencing so many personal and public crises, my heart is rejecting exposure to painful things. Socializing, while probably important, seems too exhausting; I put it off indefinitely. I feel pupal: small, tightly wrapped, very still, extremely vulnerable. But while my static little cocoon sits, inside I'm churning with ideas. What will hatch?
Whatever it is, I hope that you'll check in to see what unfolds.